Chocolate Coconut Rough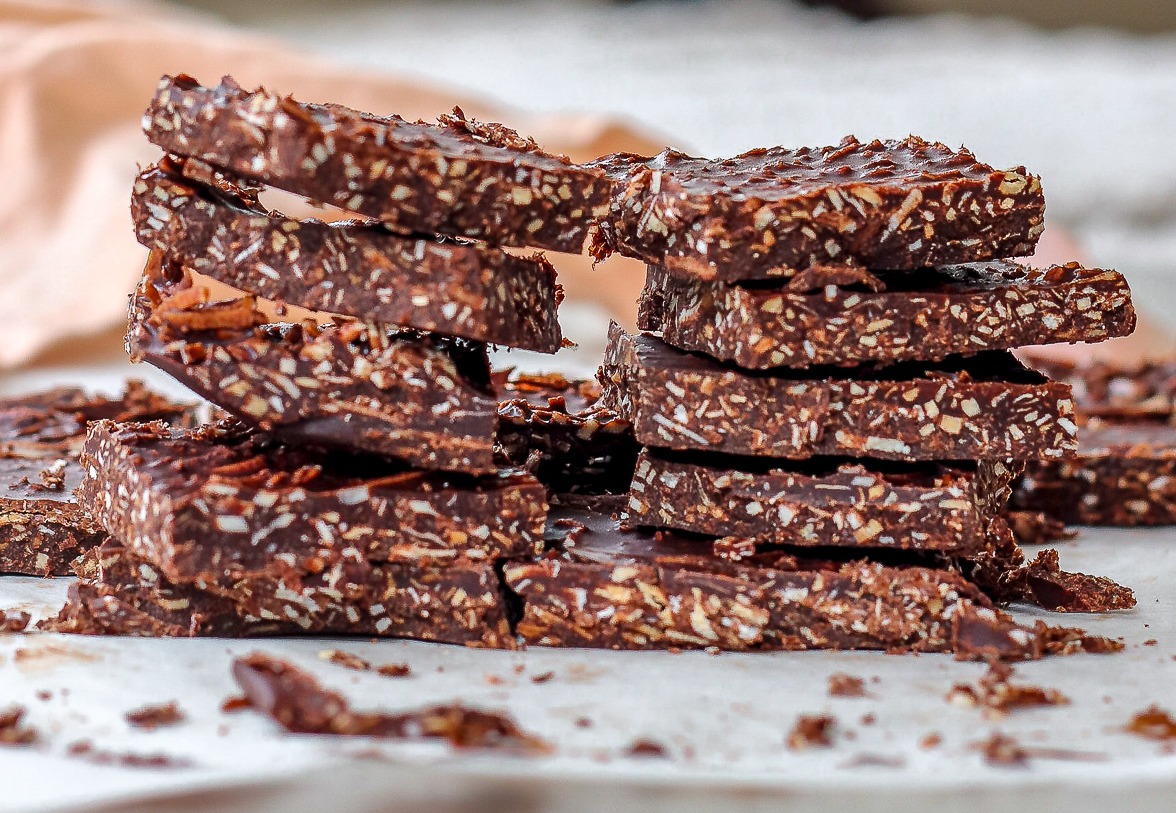 Our friends over at Assortment have made this beautiful recipe for all you to try!
The perfect 3pm pick me up or after-dinner treat. When you mix chocolate with Mother Made PM blend you know it's going to be good.
1 heaped cup of coconut threads
100g dark chocolate
4 Tbsp coconut butter
2 Tbsp Mother Made. PM blend
1 Tbsp maple syrup/rice malt syrup (optional)
1/2 tsp salt
Pinch of vanilla powder
Variations
Swap 1/2 cup of coconut thread with crushed nuts, you could pick just one or a mix.
Add coconut threads to a large fry pan over a medium heat, cook until lightly golden.

Then melt the chocolate over a double boiler. While the chocolate is melting add in the coconut butter so it can melt too. Once melted, stir through Mother Made PM blend, salt, vanilla and sweetener (if using).

Line a small brownie tin with baking paper. Add the coconut and then pour the melted chocolate and coconut butter mixture over the toasted coconut. Mix together and pop into the fridge or freezer to set for a couple of hours.