Antioxidant Smoothie Bowl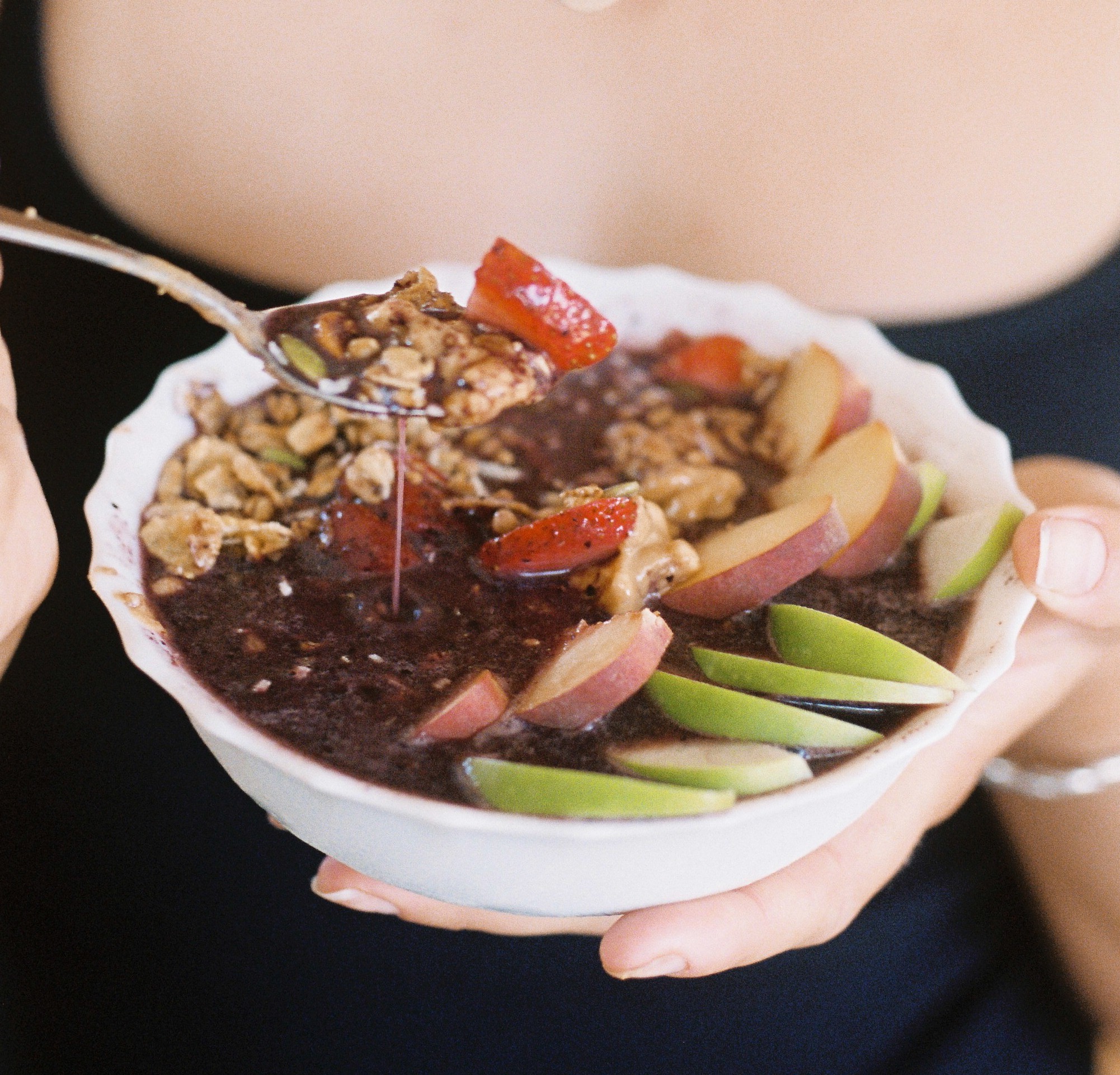 Did you know mushrooms have 10x the amount of antioxidants as Acai berries?
Antioxidants are essential in neutralising nasty free radicals. Free radicals are responsible for breaking down our skin's collagen resulting in dark spots, fine lines, and dull skin.
We love our mushrooms for their antioxidants and keeping our skin looking fresh and healthy.
Help your skin from the inside out with this delicious breakfast or afternoon snack.
Bowl
1 Frozen banana
1 cup of Ice
1 tbsp of Chia seeds
1 tbsp AM blend
1/2 cup Coconut water
Frozen Blueberries and or Acai
Little bit of Oat milk
Toppings
1/2 cup Granola
Fresh fruit sliced - We have used Strawberries, ½ Peach and ½ Green apple
Tbsp Peanut butter
Blend untill smooth. Layer fresh fruit and granola on top. We like to melt the nut better and drizzle all over.